0517B-1HP5 white leather office chair description:

●Back : high tech chrome plated steel frame, a combination of real or faux leathers stitched horizontally to achieve a series of ribs running the width of the chair. Fitted in to the angled frame which is constructed so as to encourage good posture and give firm lumbar support.
●a high tech chrome plated steel frame with rolling base, adjustable height and locking tilt. PU leather cushion and unique flexible suspension provide long term comfort.
●Aluminum armrests.
●Multi-functional control.
●360-degree swivel and gas lift
●Aluminum base with PU casters.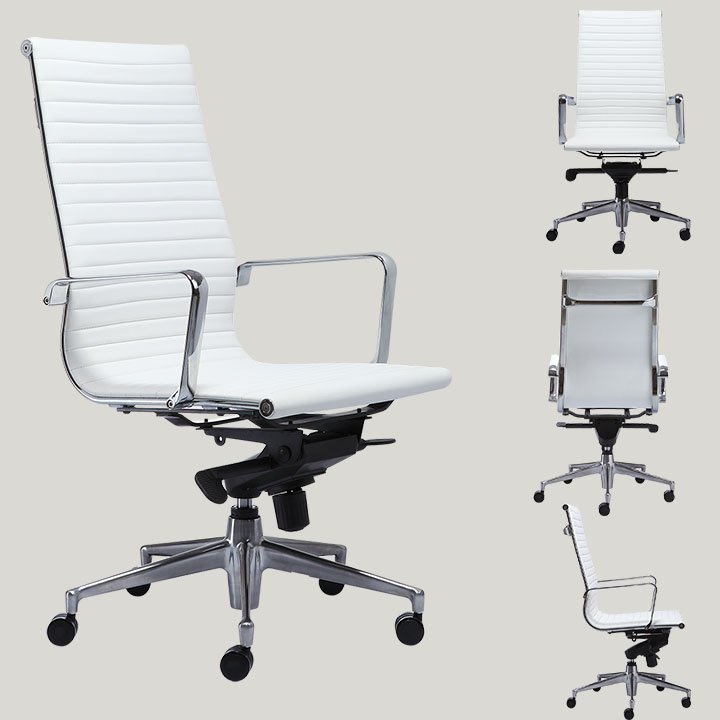 Dimension: